Family Promise
of Greater Houston County
478-988-9457
Mon-Fri 9:00am-4:30pm
The Peaches to the Beaches Sale was a great success, especially considering we could only set up Saturday because of the rain on Friday. With your generous donations to sell, we raised $4,008. We will not name each person that helped that day, but we are grateful for each vol-unteer who served. They worked hard with many of them serving from 7AM—6PM. We do want to give a SHOUT OUT to Board President, Ronnie Shivers, and Coordinator, Diane South, for all of their planning. They worked tirelessly to make this event happen.
We want to again say Thank You to Crossroads United Methodist Church, Perry for allowing us to use their parking lot for the sale.
We look forward to seeing you all again in March 2024!
The Belk Charity Sale is a three-day sale event dedicated to supporting local non-profit organizations, such as Family Promise of Greater Houston County. Belk's SPRING Charity Sale supported local charities and offered large discounts for customers. Purchasing a $5 ticket allowed customers to receive discounts ranging from 15 percent to 70 percent during the sale. They also received a $5 credit on one of their purchases, offsetting the cost of the ticket. Charities receive 100 percent of proceeds from each $5 ticket sold. What a wonderful way to support homeless families in Houston County. The Spring Sale is May 5-7. Get your ticket now and Shop till you drop!
"

Elephants Galore and More

", an Estate Sale on Oct 22 and 23, will support two area charities…Family Promise of Greater Houston County, serving homeless children and their families, and the Trinity UMC Food Pantry, serving all of Houston County. Pam Winge, wife of Ret. Col. Russ Winge, USAF, spent 50 years collecting elephant themed items from around the world. Her family is donating over 2000 elephant items plus her collection of Amish works, paintings, selected antiques and other miscellaneous items as part of an estate sale with 100 % of proceeds to go to two of her favorite charities. The sale will take place in the gym of the Trinity Family Life Center, 129 S. Houston Road, Warner Robins, Ga. There will be ample parking and CDC recommendations for Covid will be followed. Friday 9-5; Saturday 8-3. For information 478-953-1261. The sale's Facebook page "Pam Winge's Elephant Estate Sale" regularly adds photos of items to be featured.

Click to learn more
Gottwals Books has joined Family Promise in offering Gift Coupons just in time for a Christmas surprise for your favorite book lover…..or a perfect stocking stuffer. Each $25 coupon can be redeemed for up to 10 used books priced under $5. Each coupon provides $10 to support homeless children in our community. Coupons are available by calling 328-8181 for more information or by stopping by the Law Office of Shirley Watson, 1520Watson Blvd, Warner Robins, Ga.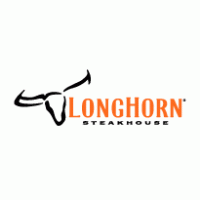 Dining for Dollars At LongHorn Steakhouse®, we're proud that fundraising is such a huge part of our community involvement. Join us November 18, 2019, as we partner with Family Promise of Greater Houston County through the Dining for Dollars program. Dine with us between the hours of 4:00 pm and 8:00 pm and LongHorn Steakhouse® 2910 Watson Blvd, Warner Robins, GA, will donate 10% of your check to Family Promise of Greater Houston County.
Family Promise will be a part of Peaches to Beaches, Georgia's biggest & longest yard sale on March 13 & 14, 2020. The booth location will be announced later. The hours are 8:00 am to 6:00 pm.We are seeking donations of items for the sale. (No clothes, please.) Volunteers are needed on Thursday, May 12 to sort and price items and load the truce. On the days of the sale (March 13-14), volunteers are needed to assist at the sale 8:00am-6:00pm. Call 478-328-8181 if you can help in any way. Family Promise has a storage unit at Little House Self Storage on Moody Road in Warner Robins. If you have donations, someone can meet you at the storage unit or we will pick up. Call Diane South at 860-908-6687 or Ronnie Shivers at 478-396-1917. Family Promise will provide a tax deduction form for the items donated.
Ending Homelessness One Family At A Time
Warner Robins Mayor Randy Toms presented a proclamation for National Family Promise Week to Sharon Aman, Board Member, at the City Council meeting on October 21, 2019. These Proclamations recognize the need for a community response to homeless children and their families and declares appreciation of the services provided by FPGHC through our net- work of churches, local agencies, civic organiza- tions, business partners, and volunteers.
In support of Family Promise Week, Proclamations have been given to honor Family Promise of Greater Houston County from the City of Centerville, the City of Perry, the City of Warner Robins, and the Houston County Board of Commissioners. Centerville Mayor, John Harley is pictured with FP Director, Nicole Rosser
Family Promise Week Proclamation: We are proud to be a part of such a caring community and accept these proclamations on behalf of the our guest families and all those who sacrificially give of themselves to serve others.
Pictured are Angela Anderson with Community Planner, Jacob Cox; on behalf of the Houston County Board of Commissioners.
Support FPGHC by Eating Pizza September 25th, 26th, or 27th
We have a fundraiser next week at the new pizza restaurant YOUR PIE ~2764 Watson Blvd, Suite 700 (Next to Del Taco). YOUR PIE will have a soft opening on September 25th, 26th, and 27th and as a part of this opening they are generously giving away pizzas to anyone that gives a donation to FPGHC when they come to the restaurant. However, you must sign up ahead of time; so please go to the link listed below, sign up by selecting the time slot you prefer— lunch or dinner—and add the number of guests in your party. You must submit your name and email address to confirm registration. Share this information with your congregations, family, co-workers, neighbors and friends. If you eat at YOUR PIE their regular menu items of drinks, side salads, chips, gelato, and brownies will be available for purchase. Sign up to be one of the first to craft Your Pie in Houston County!
http://www.signupgenius.com/go/30E084AA9AA2CAAF58-free16
Express YOUR Inner Pizza!
"We look forward to crafting Your Pie and collecting donations to support
Family Promise of Greater Houston County!"
A Prescription to" End Homelessness for Children .. . . One Family at a Time" Pill Bottle Campaign. Your amazing contribution of $10.00 fills the bottle with 40 quarters!
$10 can provide:
- a simple home cooked meal for 4 people
- fast food meal for 2 people
-1 large carry-out pizza
-3 gallons of milk
-5 gallons of fuel
-1 day of utilities for 1,400 sq. ft. home
-1 week of "Simple Plan" cell phone usage
-1 movie ticket
Feel free to contact any Family Promise member to support this effort; or call 478-328-8181. A Tax receipt will be provided. Thank you for the generosity of your time! Dave Razo
​The Annual Family Promise of Greater Houston County Volunteer Appreciation Banquet was held Friday, April 29th, 6:00 PM, at Central Baptist Church, 1120 Lake Joy Road, Warner Robins. Mark your calendar now and plan to attend this evening with us as we honor all of our wonderful, faithful volunteers. Contact Janet Foskey no later than April 24th to make your reservation; 478-320-3500 or janet.elaine@cox.net. We will see you there!
CASINO NIGHT FUNDRAISER: Central Georgia Board of Realtors is hosting Casino Night with proceeds going to Family Promise of Greater Houston County on Friday, May 13th 7-11pm. VFW @ 1101 Corder Rd., Warner Robins, GA. Tickets are $75 and include entry for 2 people, 2 drink tickets, food, $500 casino money per person, DJ, photo booth, great prizes, silent auction and cash bar. More information on Casino Night Flyer.